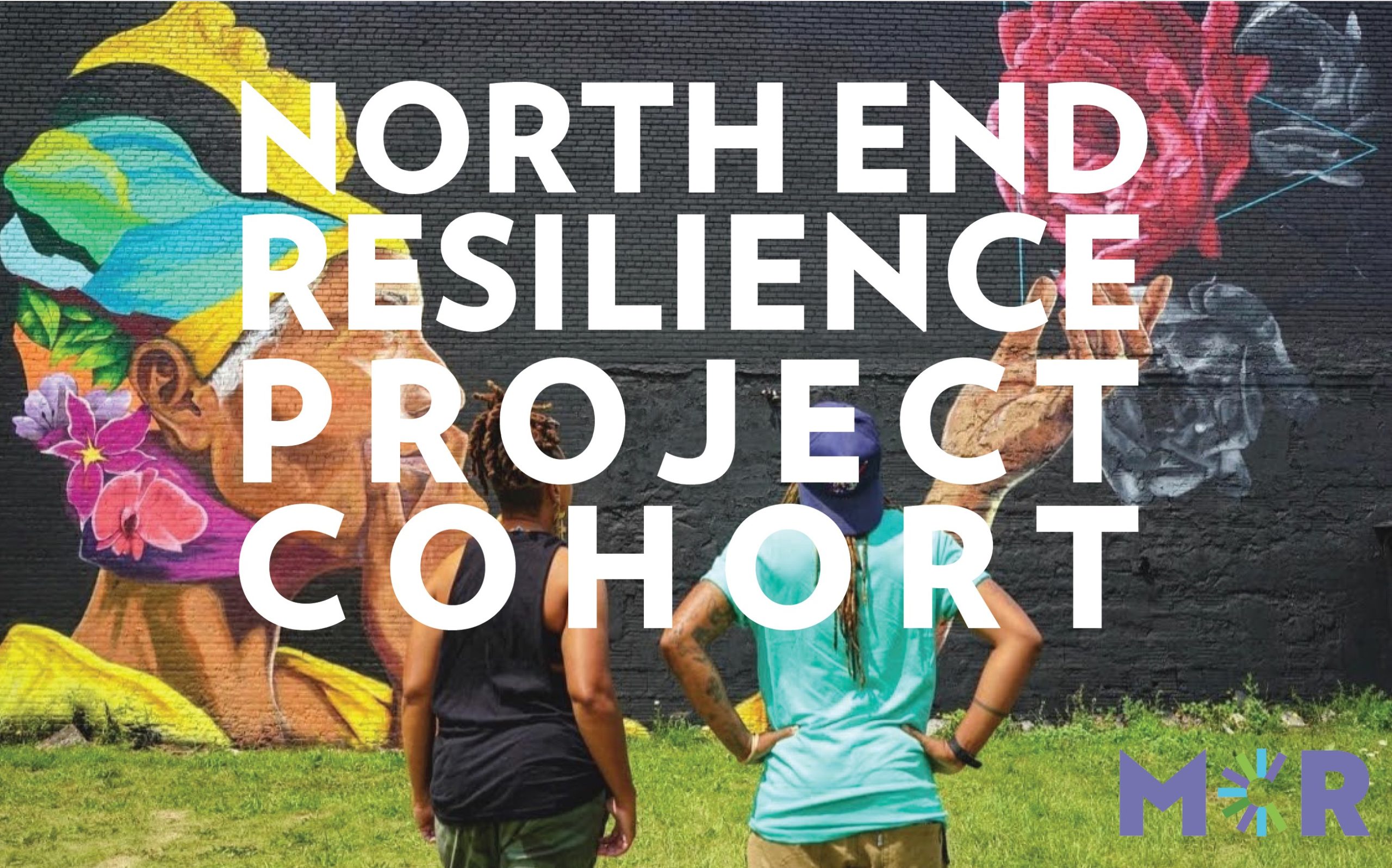 The North End Resilience Project (NERP) seeks to uplift Black and Brown leaders of the North End to continue doing their mission work with the support of capacity building resources. The initiative addresses barriers faced by Black and Brown community leaders through the development of a cohort peer-learning experience, neighborhood asset map and community story archive.
The cohort experience—rooted in MCR's nearly 25 years experience support nonprofits and grassroots organizations in Detroit and across the state—will build on the history of resilience and resolute nature of Black and Brown community leadership in the North End. Cohort members will be provided with new tools and infrastructure needed to welcome increased investment from philanthropy and increased resources from being a part of a strong connected network.
The North End Resilience Project cohort experience will encourage storytelling, legacy building, and peer sharing but also peer learning, teaching, and skill building. This will include workshops, one-on-one coaching and consulting, and peer-/cohort-led initiatives.
Example outcomes of being a participant in the cohort can include strengthened proposal and grant writing, creation of a strategic plan, nonprofit incorporation and/or 501(c) status achievement, community engagement and volunteerism planning, among other opportunities.
NERP is led by Michigan Community Resources (MCR). For over 20 years, MCR has advanced the missions of Michigan nonprofit organizations that serve low-income individuals and communities. We do this through pro bono and low cost legal and other professional services, organizational development, and trusted guidance.
COHORT ELIGIBILITY:
Organization headquarters in the North End (bounded by Woodward to the west, I-75 to the east, E. Grand Blvd to the south, and Woodland to the north)
Organization budget less than $250,000
Over 75% of organization comprised of people who identify as Black or Brown, with at least one person in executive leadership representative of person who person identifies as Black or Brown person of color
Organization has two to four staff, board members, or volunteers who identify as Black or Brown ready and willing to actively participate in the nine-month program
For more information, please contact Jamii Tata, Director of Capacity Building Programs at MCR, at jtata@mi-community.org.