"MANY HANDS": BEHIND THE SCENES WITH MCR'S VIRTUAL LEGAL CLINIC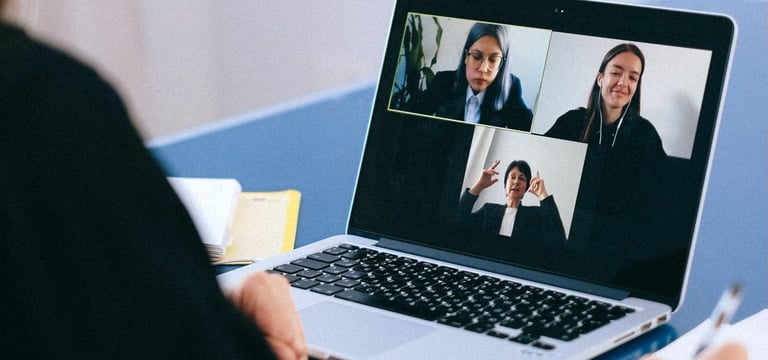 Since its founding in 1998, Michigan Community Resources has relied on the generous volunteerism of attorneys dedicated to helping nonprofit organizations in need of free legal services. Legal matters such as contract reviews, employment concerns, and property matters, can cost nonprofit organizations hundreds or even thousands of dollars, which can be prohibitive for smaller nonprofits, volunteer-run grassroots organizations, and community groups. Additionally, access to quality legal services for these groups is limited.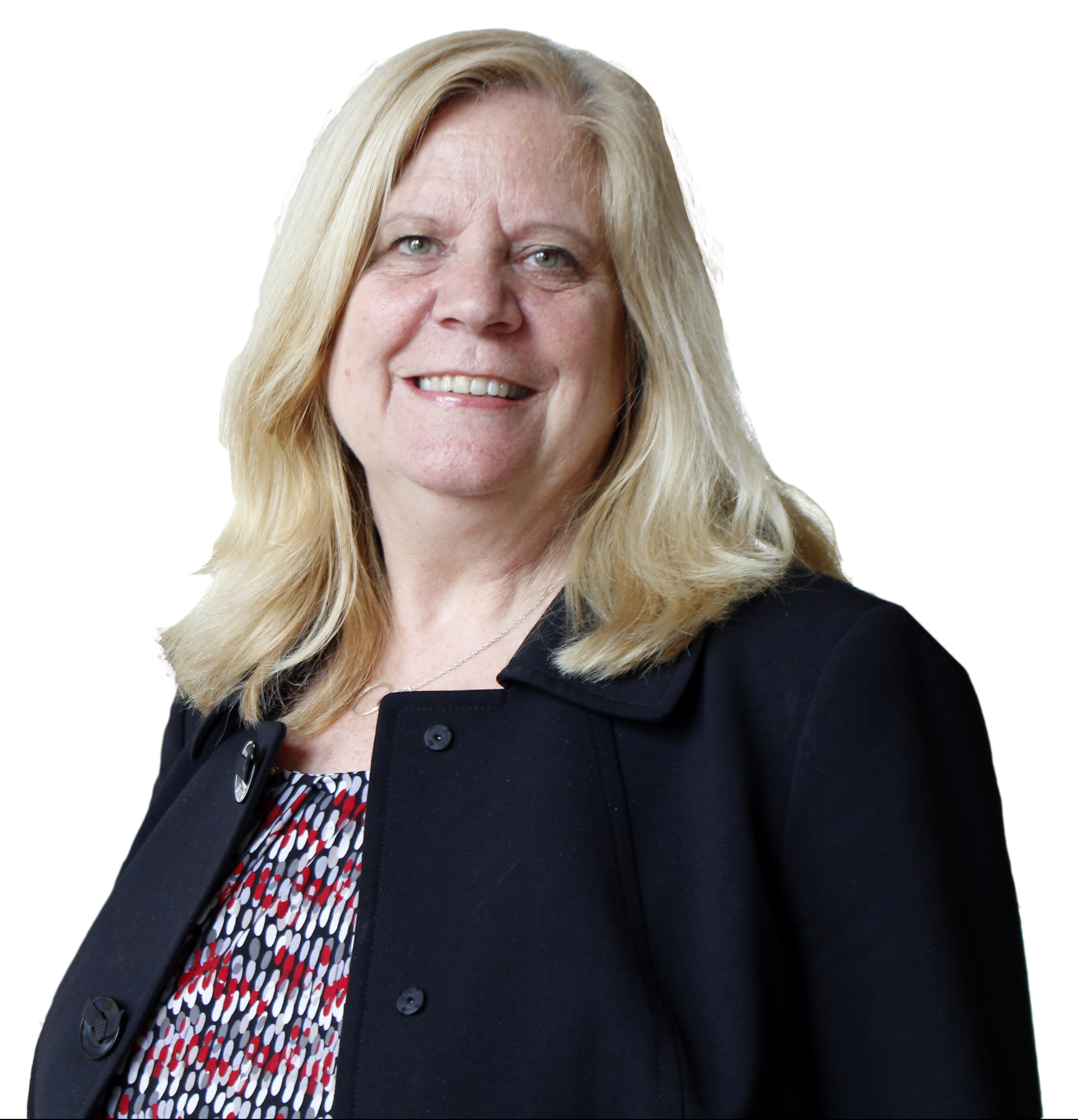 "We see our legal program offerings as a tool for advancing equity," said Senior Program Manager Maureen Krasner (pictured right). "Some large, well-funded nonprofits have line items in their budgets for legal expenses. By making these services more accessible to groups with fewer resources, we're allowing people of all backgrounds to lead nonprofit organizations toward making their important missions and visons a reality in Michigan communities.
"It's important for MCR to instill across the nonprofit sector values of good nonprofit governance and organizational health," Maureen added. "Some professional legal services are necessary but might be avoided or put off by nonprofit leaders because of their cost and lack of access. We want to discourage that, and ultimately achieve a stronger and more equipped and informed Michigan nonprofit sector."
MEET THE PARALEGALS

While the pro bono attorneys at firms MCR partners with such as Bodman, Miller Canfield, Honigman, and Dykema regularly receive the organization's highest praise and thanks, we don't often have the chance to highlight the dozens of others who work behind the scenes to make our legal programs possible.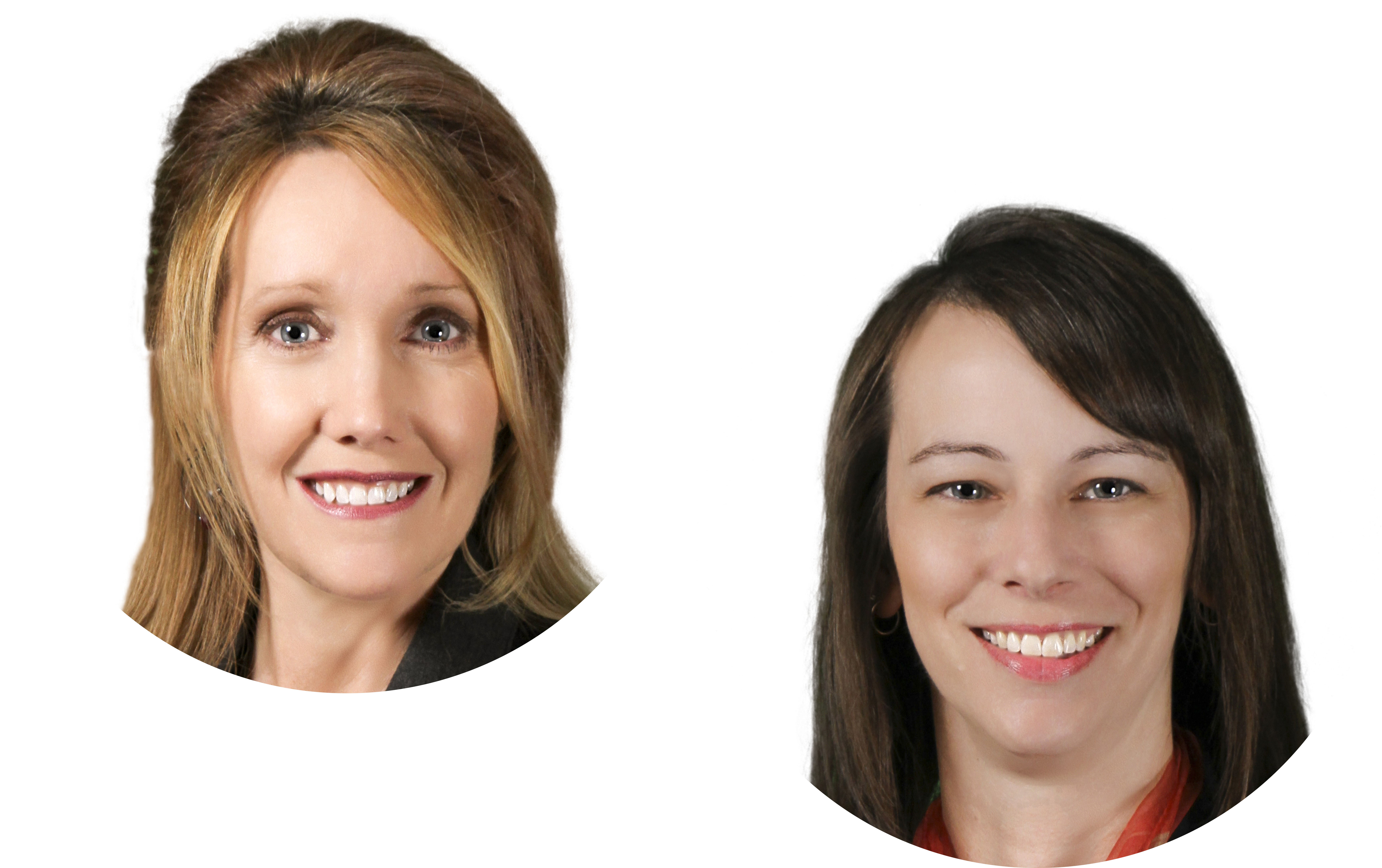 Among these are Miller Canfield paralegals Jill Scheans (above left) and Joanna Gauthier (above right), who work to support MCR's Virtual Legal Clinic. The virtual clinic was established after the onset of the COVID-19 pandemic as a way to continue to reach nonprofit organizations and small businesses despite not being able to offer legal counseling in person. Additionally, many new issues had arisen for these entities out of the pandemic, such as lease negotiations, remote governance issues, employee, and volunteer concerns, and even bankruptcy and dissolution.
"I contributed to the process development in the early days, and since the clinic has been up and running, I assist with communicating the client referrals to the volunteer attorneys and following up with the attorneys when necessary to ensure the client matters are in progress," Jill explained.­
Joanna added, "Each attorney is given the individual attention they need from the administrative side to help make their representation a success."
Paralegals typically support the functions of attorneys and firms through research, project management, litigation support, performing investigative work on cases, and preparing legal documents. For both Jill and Joanna, these tasks aren't often in nonprofit transactional matters and this pro bono work has provided a welcome pivot. "For much of my legal career, I've worked with large corporate clients," Joanna said. "While I'm sure my contributions are appreciated, they are often behind-the-scenes and therefore not directly acknowledged."
Jill said, "My other work is typically in adversarial litigation defending large corporate clients, which is quite a departure from the business legal questions related to COVID-19 that these small business and nonprofit clients are facing. Even though I'm not familiar with the area of law involved, I'm very happy that my appreciation for process, and comfort with database recordkeeping and corresponding with outside counsel, has been useful to the clinic."
OPPORTUNITIES TO VOLUNTEER
Whether it's meeting the legal needs of grassroots groups, established 501(c)(3) nonprofit organizations, or community-based small businesses, there are plenty of opportunities for all members of the legal profession to support MCR's work.
"We make it easy for attorneys and other professionals to get connected on our website, and we have relationships with many of the pro bono coordinators at the local firms," Maureen Krasner said. "We're always looking for new attorneys to volunteer to take on some of our nonprofit and small business transactional cases, which can involve anywhere from one hour in the clinic to deeper engagement providing legal services."
Jill Scheans said, "It's been tremendously rewarding to see the value of the clinic measured in the sincere gratitude of individual clients. My role is behind the scenes, but it's exciting to know that even my small part contributes to the end result."
If you are an attorney or other legal professional looking to volunteer or learn more, please visit our Virtual Clinic Attorney Registration Form or contact Maureen Krasner at mkrasner@mi-community.org.
SUPPORT IN A CRISIS: PRO BONO ATTORNEYS AID IN NONPROFIT AND SMALL BUSINESS COVID-19 RESILIENCE
by Albert Pak, Program Manager, Attorney & Skadden Fellow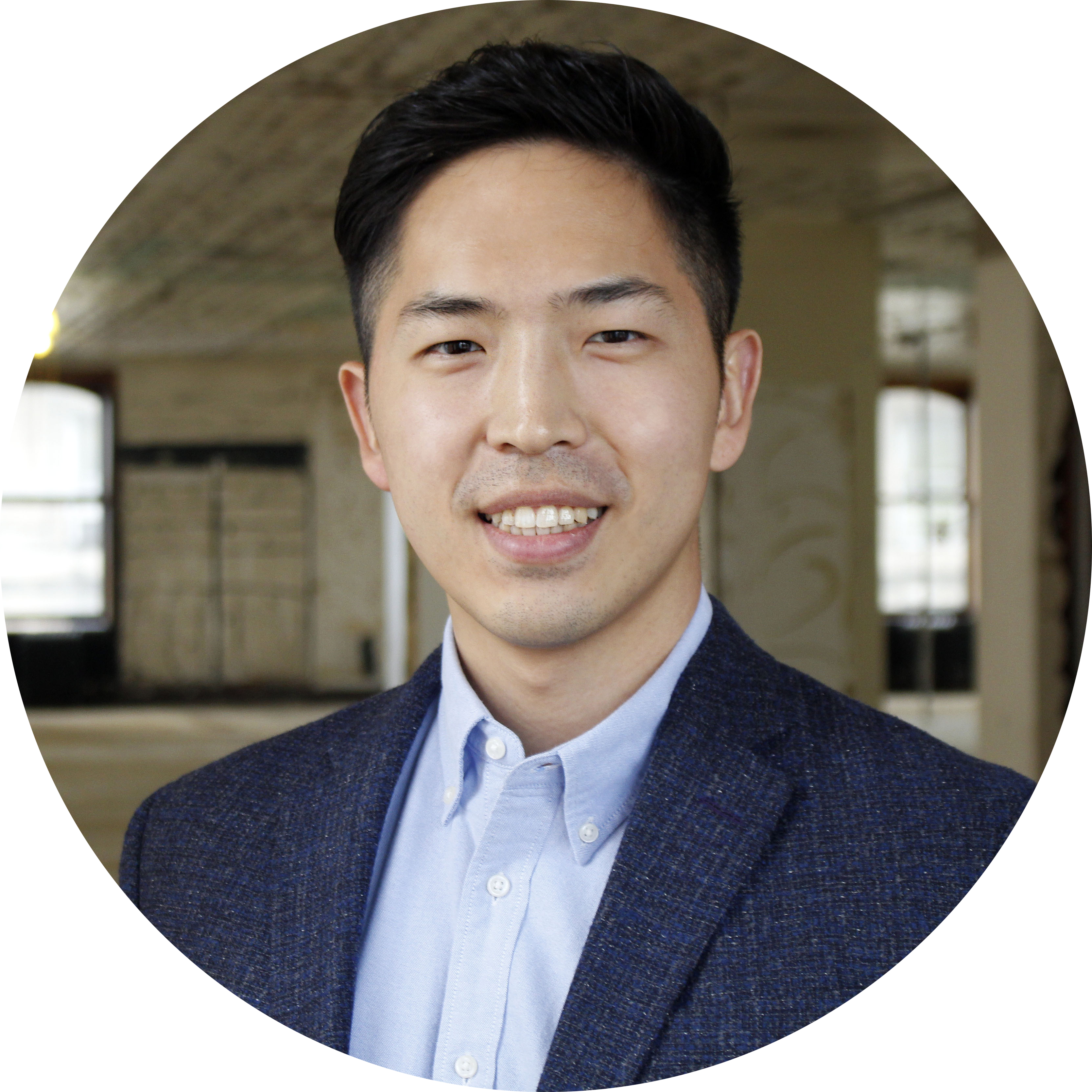 Automation Workz Institute, Inc. is a postsecondary vocational school whose goal is to usher diverse populations into high tech careers. As a start-up, the company was preparing to ramp up at the start of the year when the COVID-19 pandemic hit.
Like many companies during this time, Automation Workz had to pivot their strategy, as many students could no longer enroll in their programs because of restrictions on in-person gatherings. As they tried to diversify their client base, they needed assistance reviewing corporate contracts. That's when Ida Byrd-Hill, Automation Workz Institute's CEO (pictured below right), came across MCR's Virtual Legal Clinic.
With the help of Joseph Morrison, an attorney from Bodman PLC (pictured above left), Automation Workz was able to have their very first corporate contract reviewed and edited.
"It is a privilege when big law firms help small companies," Ida said. "They bring big firm experience to small firms that normally don't have access to legal services. Joseph provided both business and legal expertise to get to the heart of the issues."
With that contract now signed, Automation Workz is ready to tackle whatever comes next.
In 2018, Zachary Rowe sought legal advice for his organization, Friends of Parkside.
Friends of Parkside received support from a pro bono attorney who helped them address their pressing legal concern, helping to ensure they are on a path to maintaining organizational health for years to come.
As director of Friends of Parkside, Zachary Rowe is tasked with ensuring the effectiveness and long-term health of his eastside Detroit organization. Friends of Parkside serves the Villages of Parkside, an affordable housing community near the intersection of Warren and Conner, with programs that address health, education, and safety of residents. Friends of Parkside was started by residents of the Villages of Parkside (formerly Parkside Homes) in 1991, including Zachary's own mother.
"They really didn't set out to start an organization, but the opportunity came so they could apply for a grant and get funding, so they did," Zachary said.
"These women had never planned anything, they had never thought about the process of starting an organization. The fact that the organization is still here 20+ years later is a testament to the vision of those women who started the organization."
Zachary said that much like other nonprofit organizations that grow and change over time, Friends of Parkside has faced some challenging periods.
"We've had our peaks and valleys. Anybody who's been in work with nonprofits will tell you that organizations go through different cycles," he said. "You have the founding folks that leave, and new folks come aboard.
"Friends of Parkside was no different. With a long history, you always have things that you should do or could have done. Unfortunately, there were some things that we didn't do because we didn't know how to do them at the time. In any case, that led us to need some legal advice and legal assistance. Being a small organization, we didn't have the money to pay a lawyer."
Zachary reached out to the Legal Team at Michigan Community Resources to apply to receive pro bono legal services. Zachary said that it was a relatively easy process to get started. "For me, it was just a matter of sending an email inquiring about what we needed, (to see) if that's something they can help us with. I filled out the questionnaire—it was 5 or 6 pages, but for the most part, it was information we already had, so it wasn't anything incredibly difficult to fill out. And then, just having a telephone conversation with the staff from MCR to explain our situation in more detail.
"After that, we were assigned to a lawyer who we had a chance to talk to about our case and what needed to be done. He explained the process in terms of what to expect. And then from there, we were off to the races."
The team connected Zachary with Leo Goddeyne, an attorney with Miller Canfield based in Kalamazoo. "Zachary is a committed leader and I believe he is working hard to make good things happen in Parkside," Leo said. "He was a great partner on this project."
"It was more of a collaborative effort," Zachary said. "Even though I'm not a lawyer, I do know about my organization, I do know the history. (He was) just listening, and open to my suggestions in terms of how we sort of presented things."
"Working with them has been a real pleasure—working with the team, and also with the pro bono lawyer that worked with us on the case," Zachary said. "(Leo was) really responsive. I just cannot say enough good things about that experience. Usually I'm sort of one of the ones who doesn't like to work with lawyers. *laughs* But that was really a good experience, and fortunately for us, we had an excellent outcome."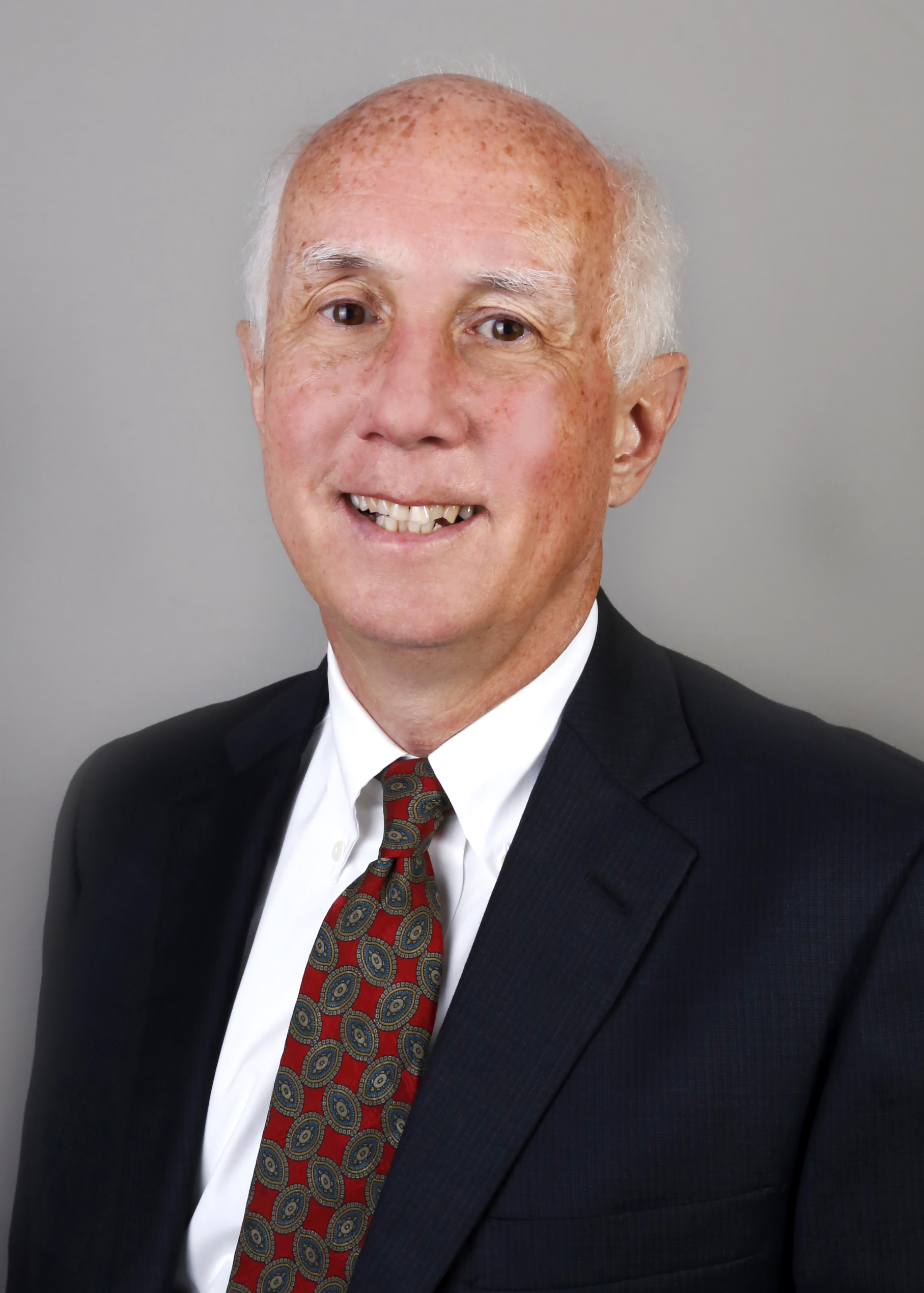 "I enjoy working with people who lead and volunteer for nonprofit organizations," Leo said. "They are focused on a bigger cause, which usually involves helping others and the community. I like working with this type of person."
"Many nonprofit organizations have legal questions or face legal issues and sometimes are not even aware that they are facing potential legal problems. Often times, the leadership may not have the skills to deal with these and may not have the financial ability to pay to hire an attorney to assist in resolving them. Being a lawyer, I can work with them to try and resolve legal problems. Providing my services on a pro bono basis allows the organization to save its money and use it to further its mission."
"Providing pro bono legal services impacts me personally and professionally," Leo said. "Personally, it gives me satisfaction to know that I am helping to improve my community or to further my personal beliefs.
"Pro bono legal services have also made me a better lawyer. While doing pro bono services, I have worked on issues that I often do not see in my regular practice, but I sometimes find that the knowledge I gain from the pro bono project can be used in my regular practice.
"I also have worked with a wide range of clients through my pro bono service and the interaction with these clients has made me better in understanding the issues they are facing both legal and personal and this has helped me to in communicating with clients and in helping them to resolve their problems."
To learn more about pro bono legal services that can benefit your organization, visit our Legal Services page.
If you are an attorney or firm interested in providing integral pro bono legal services that benefit nonprofit organizations and the communities they serve, visit our Attorneys page, or contact Maureen Krasner at mkrasner@mi-community.org.