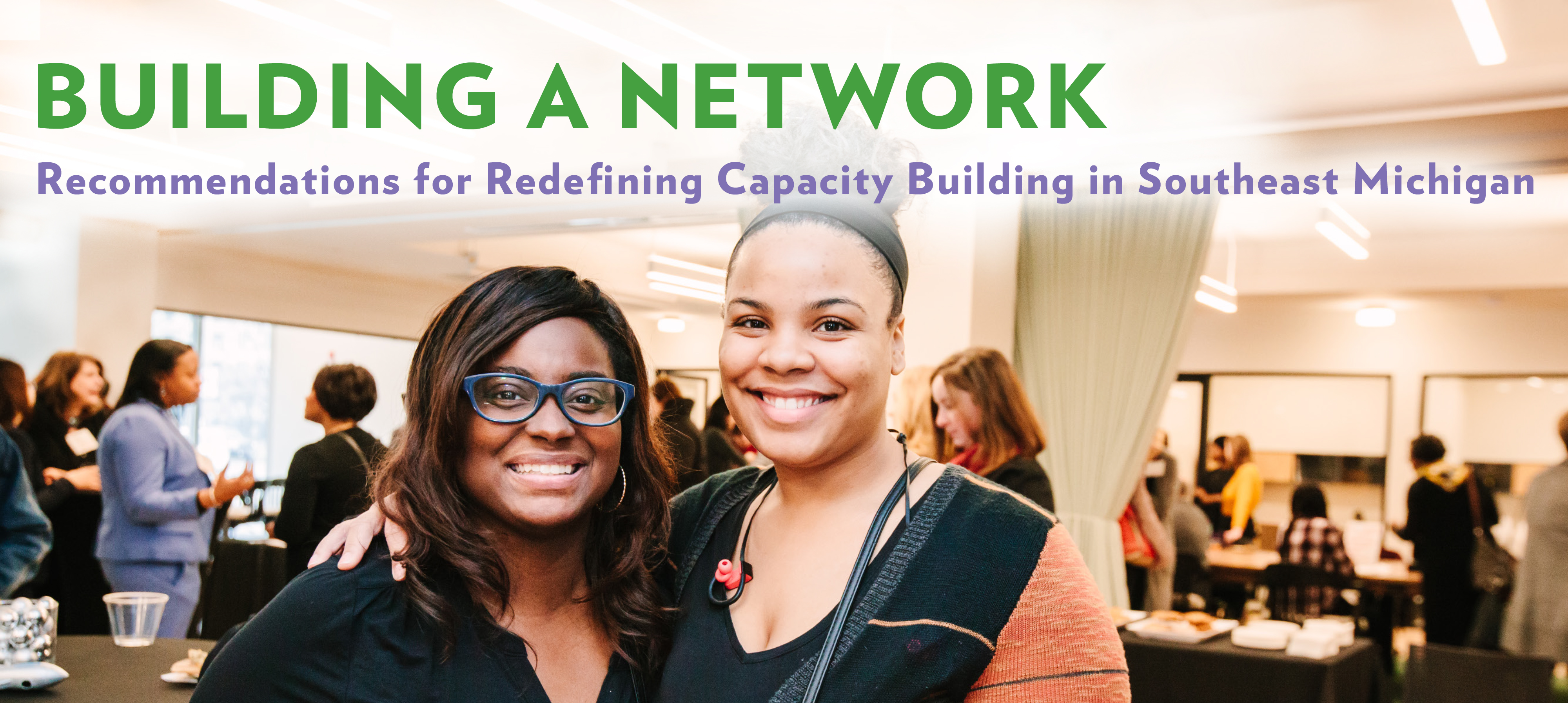 In March 2019, Michigan Community Resources worked with sector partners Michigan Nonprofit Association, Nonprofit Enterprise at Work, and the University of Michigan School of Social Work to publish "Building a Network: Recommendations for Redefining Capacity Building in Southeast Michigan."
The report outlined systemic barriers to the success of nonprofit organizations in Southeast Michigan.
For more information, contact Heather Nugen, Interim Director of Systems Transformation, at hnugen@mi-community.org.
For future opportunities and to stay in the loop, subscribe to Michigan Community Resources's biweekly newsletter.