MCR is a proud leader and partner in many initiatives that promote the success of nonprofit organizations.
We are always looking for new opportunities to work with partners across sectors to achieve shared goals and help nonprofits achieve their missions.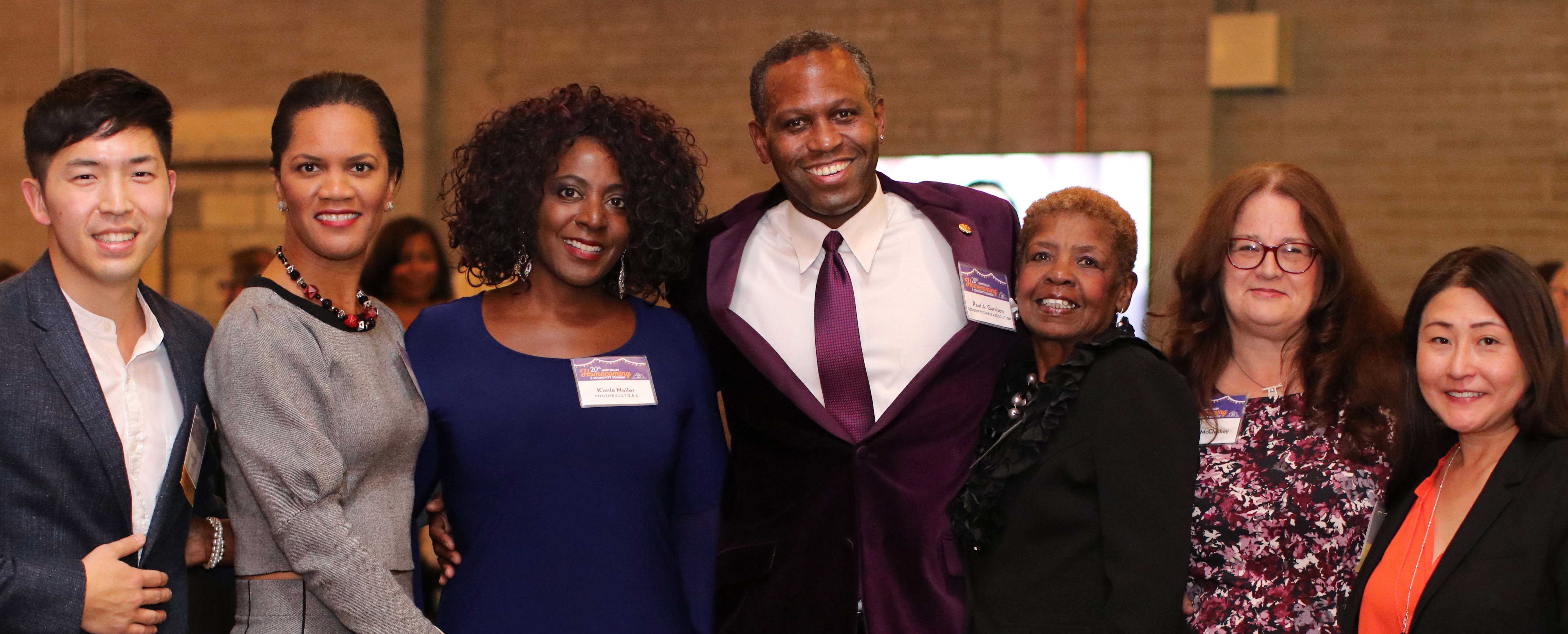 NONPROFIT PARTNERS
MCR works in partnership with other organizations that operate in the intermediary space and provide capacity building services to other nonprofit organizations.
THESE PARTNERSHIPS INCLUDE:

CORPORATE PARTNERS
MCR partners with corporations and individual specialized volunteers from the corporate sector in order to multiply the impact of our services to nonprofit organizations.
Following the model perfected over the last 20 years of leveraging support from attorneys and firms, in 2019, MCR will begin partnering more intentionally with corporations to leverage pro bono and low-cost professional services provided by specialized volunteers to benefit MCR's nonprofit clients.
This work is made possible by the generous support of the Community Foundation for Southeast Michigan.

PHILANTHROPIC PARTNERS
Breaking the mold of the traditional funder-grantee relationship, MCR is honored to be part of several exciting partnerships with philanthropic partners that allow us to meet the needs of Michigan nonprofit organizations in new and exciting ways.
THESE PARTNERSHIPS INCLUDE:
Kresge Foundation – Capacity building services for Kresge Innovative Projects: Detroit (KIP:D) grantees
Ralph C. Wilson, Jr. Foundation – Nonprofit ecosystem work

SECTOR PARTNERS
MCR is a member of two networks of legal service providers that allow us to offer more comprehensive and impactful legal services to nonprofit organizations and low income communities.
THESE PARTNERSHIPS INCLUDE:
Exponentum

– A national network of business law pro bono providers dedicated to improving the quality of life in low-income and disadvantaged communities

Access to Justice Campaign – A collaborative centralized campaign administered by the Michigan State Bar Foundation in partnership with the State Bar of Michigan
For more information on opportunities to partner, contact Chief Program Officer Alisha Opperman at aopperman@mi-community.org.