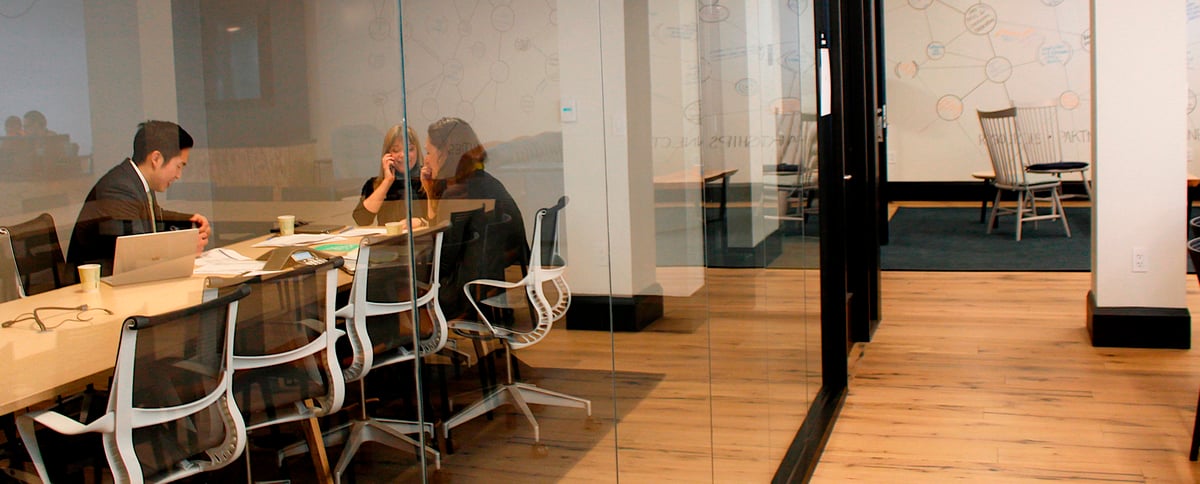 DIRECT LEGAL SERVICES FOR NONPROFITS
Michigan Community Resources provides legal services to ensure the success of nonprofit organizations.
Each year, MCR staff and volunteer attorneys provide legal services to more than 100 nonprofit organizations. Working together, these attorneys provide a wide range of business and transactional legal services to nonprofit organizations.
Please review the eligibility criteria and legal matters below to confirm if this service is right for you. After reviewing, use the RFA form link to submit a request.
ELIGIBILITY CRITERIA
FOR EXISTING NONPROFITS
To be eligible for pro bono legal referrals through MCR, existing nonprofits must:
Be located in the state of Michigan
Have a primarily charitable or community-based purpose
Serve low income communities or other needs
Be unable to pay for legal fees without significant impairment of program resources
Be seeking legal assistance on a business or organizational matter, but not on any legal issue related to current or expected litigation
FOR START-UP ORGANIZATIONS
To be eligible for pro bono legal services, a start-up organization must demonstrate that it satisfies the above requirements for Existing Nonprofits, and has potential viability. Viability can be demonstrated by providing:
Mission statement
Board of directors roster
3-year budget
Business plan
Clear description of program services or activities that the new organization will engage
COST OF LEGAL SERVICES
Legal services provided by Michigan Community Resources are pro bono and free of charge. However, organizations will be responsible for all filing fees associated with their legal matter.
If you would like to schedule a time to discuss your nonprofit idea and see if it qualifies for assistance, please email legal@mi-community.org or leave us a voicemail at (313) 962-3171 (x101) with your name, organization name, and a brief description of the to-be-formed organization.
TYPES OF LEGAL MATTERS ADDRESSED
ELIGIBLE LEGAL MATTERS INCLUDE:
501(c)(3) Incorporation – Incorporation and application for tax exemption status under IRS Code Section 501(c)(3)
Nonprofit Governance – Preparing and revising bylaws; creating articles of incorporation; creating conflict of interest policies; creating whistleblower policies, and creating other corporate documents and policies; and advising on good corporate governance
Maintenance and Compliance – Advice on maintaining 501(c)(3) status, including unrelated business income and compliance with lobbying restrictions
Taxes – Advice regarding federal, state, and local taxes
Contracts – Drafting and advising on business contracts
Employment – Preparing, reviewing and revising personnel policies, employment contracts, and confidentiality agreements
Real Estate – Help with property leases and purchase and sale agreements
Intellectual Property – Assistance with registering trademarks, and advising on copyright protection, license agreements, or website-related agreements
Risk and Liability Assessment – Assistance on risk and liability assessment including waiver and release forms, and advice on insurance coverage
Federal Tax-Exempt Status – Assistance in applying for 501(c)(3) tax-exempt status
WE DO NOT HANDLE:
Litigation matters
Individual claims against nonprofits
Legal matters for individuals


PROCESS FOR REQUESTING LEGAL ASSISTANCE
STEP ONE: Initial Consultation
Reach out to our Legal Team see if your legal concern qualifies for assistance. Contact us at legal@mi-community.org or leave a voicemail at (313) 962-3171 with your name, organization name, and a brief description of the organization.
Please note: Because of limited staff capacity, we are not able to accommodate walk-ins. Please call or email us for answers to your questions or to set up an appointment.
STEP TWO: Complete the Request for Legal Assistance Form
After MCR has confirmed the eligibility of your legal matter, you will be asked to complete a Request for Legal Assistance Form. This form can be found below.
If you are unable to utilize the online form, you can download and/or print the RFA form here.
STEP THREE: Submit Completed RFA Form
Please submit your complete RFA forms digitally via the link above.
PDF forms can be submitted via email to legal@mi-community.org with "Request for Legal Assistance" in the subject line. Printed completed form can also be submitted by mail to:
Michigan Community Resources
Attn: Maureen Krasner
440 Burroughs St. #316
Detroit, MI 48202
Please include any required documents with your submission by mail or email.
WE ALSO OFFER:
Office Hours
Please Note: Office Hours on Hiatus
You can schedule a one-hour Office Hours appointment for Nonprofit Start-up Legal Assistance or for support with completing the Request for Legal Assistance (RFA) Form.