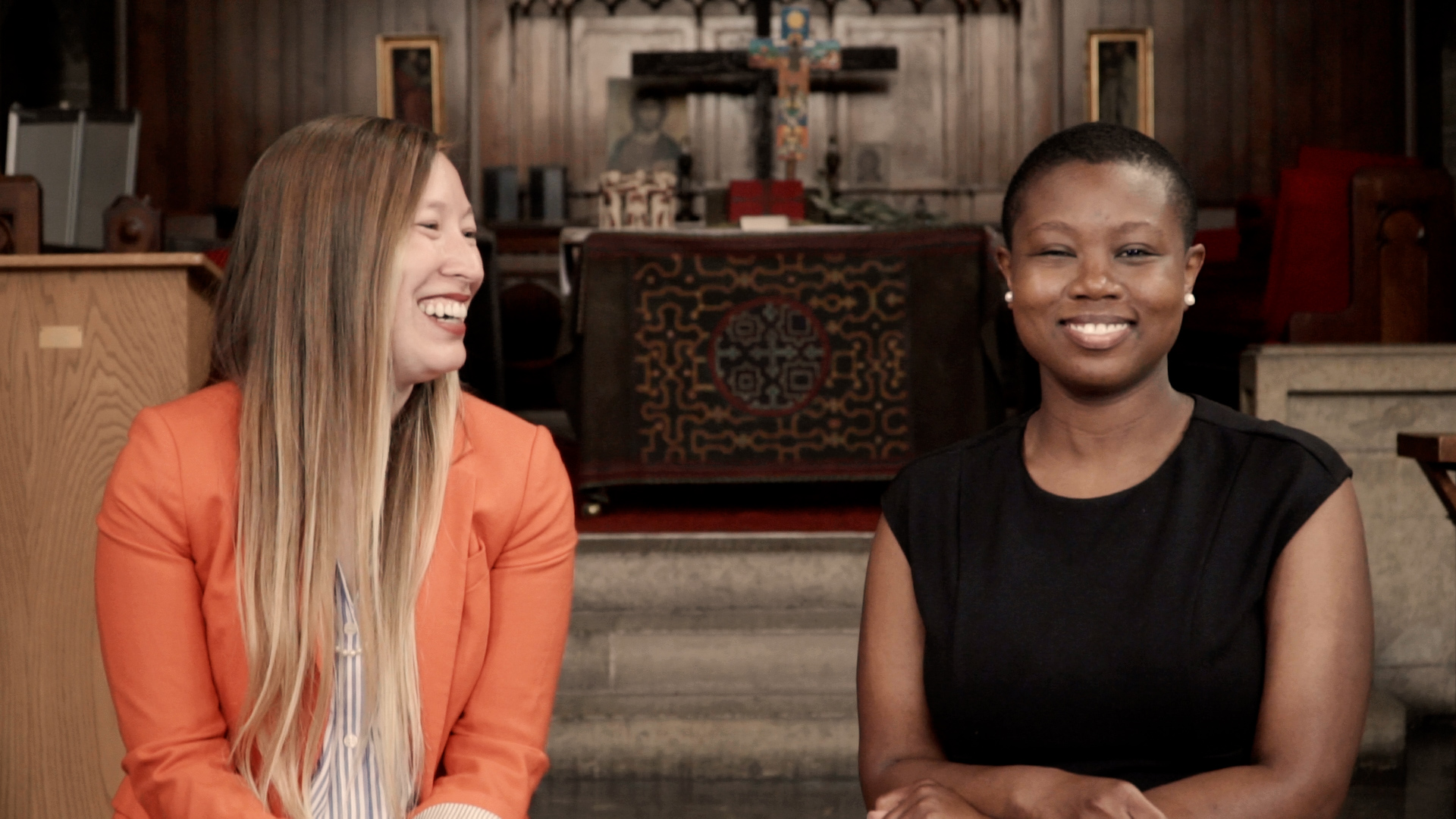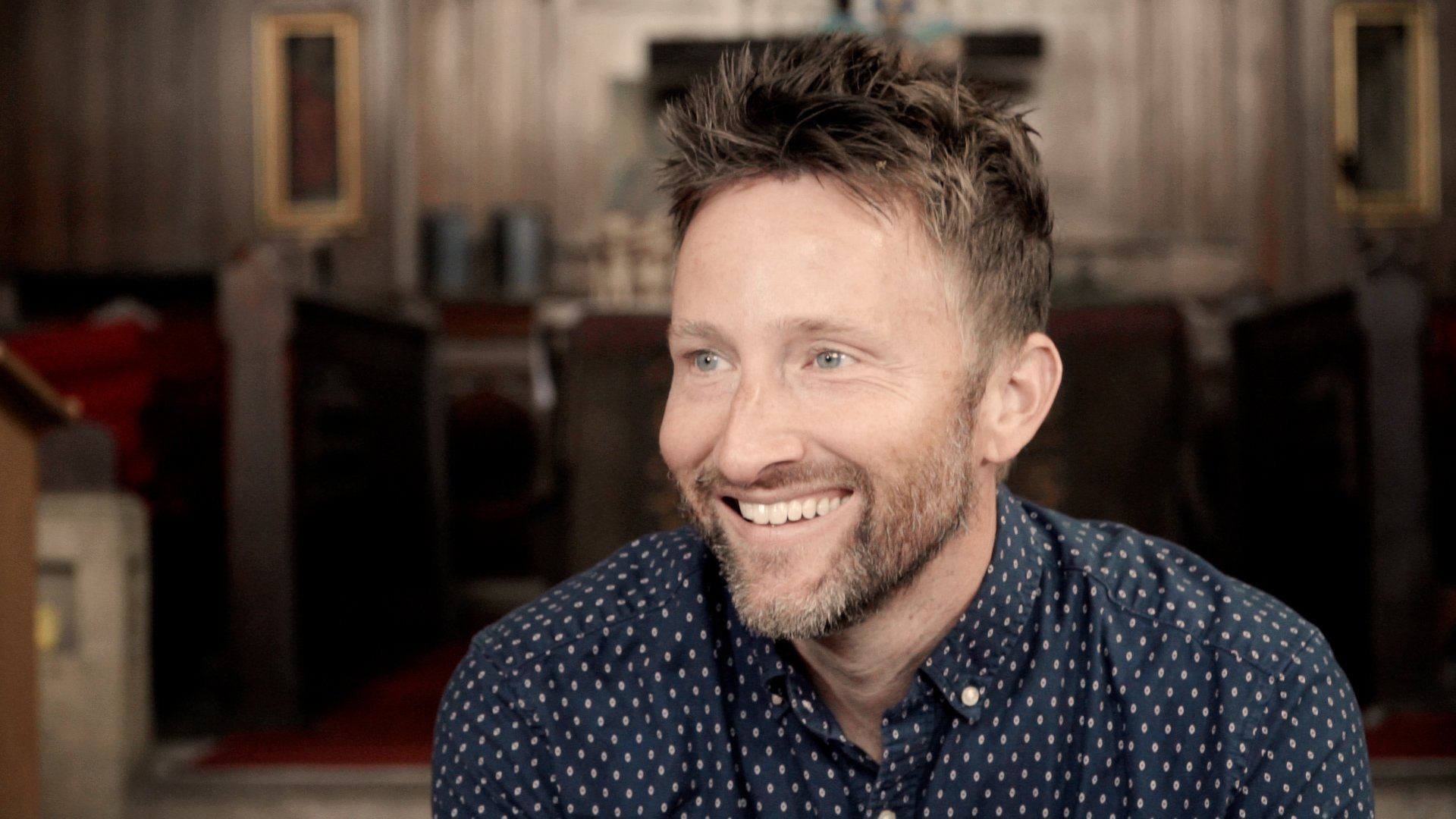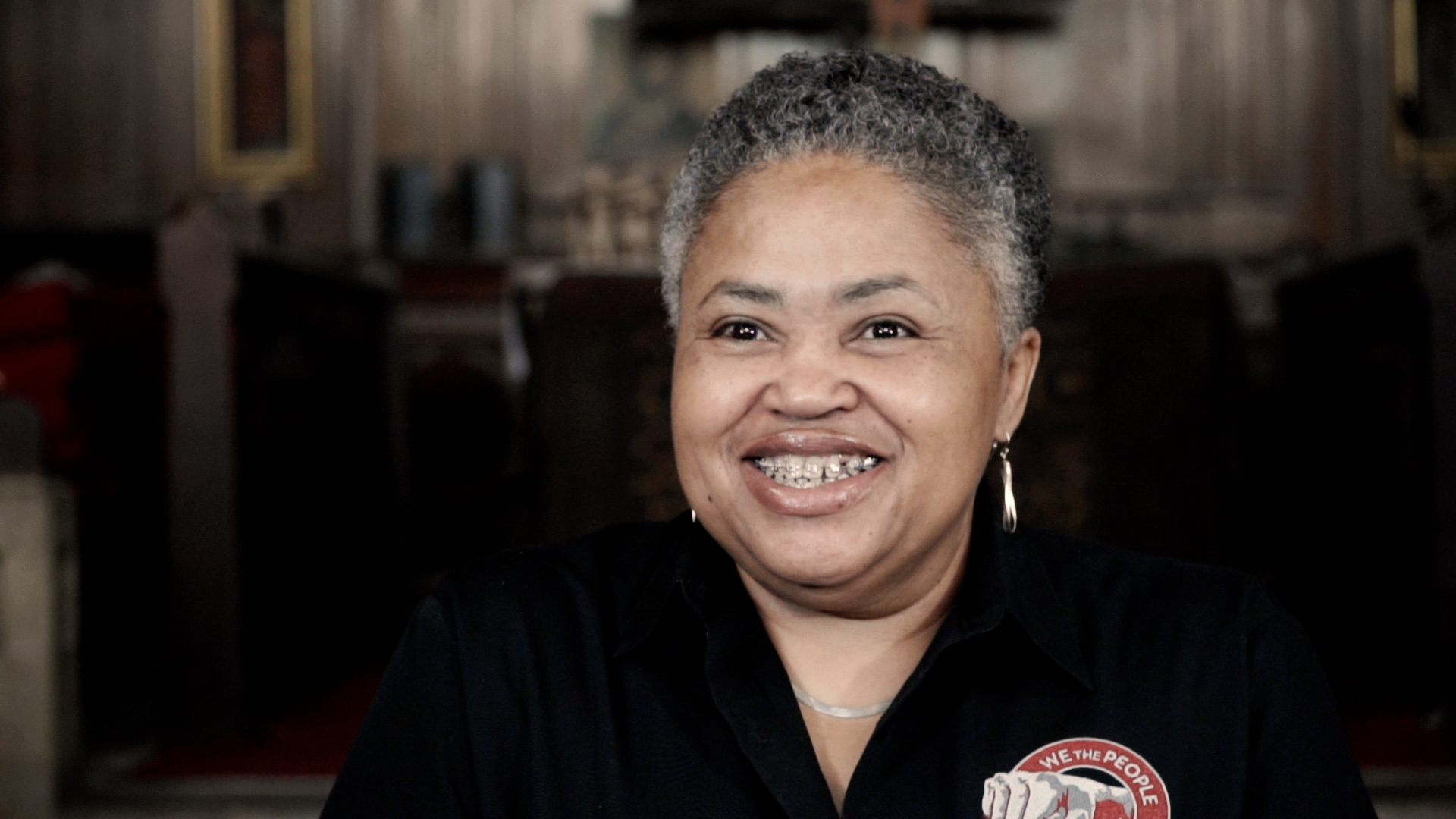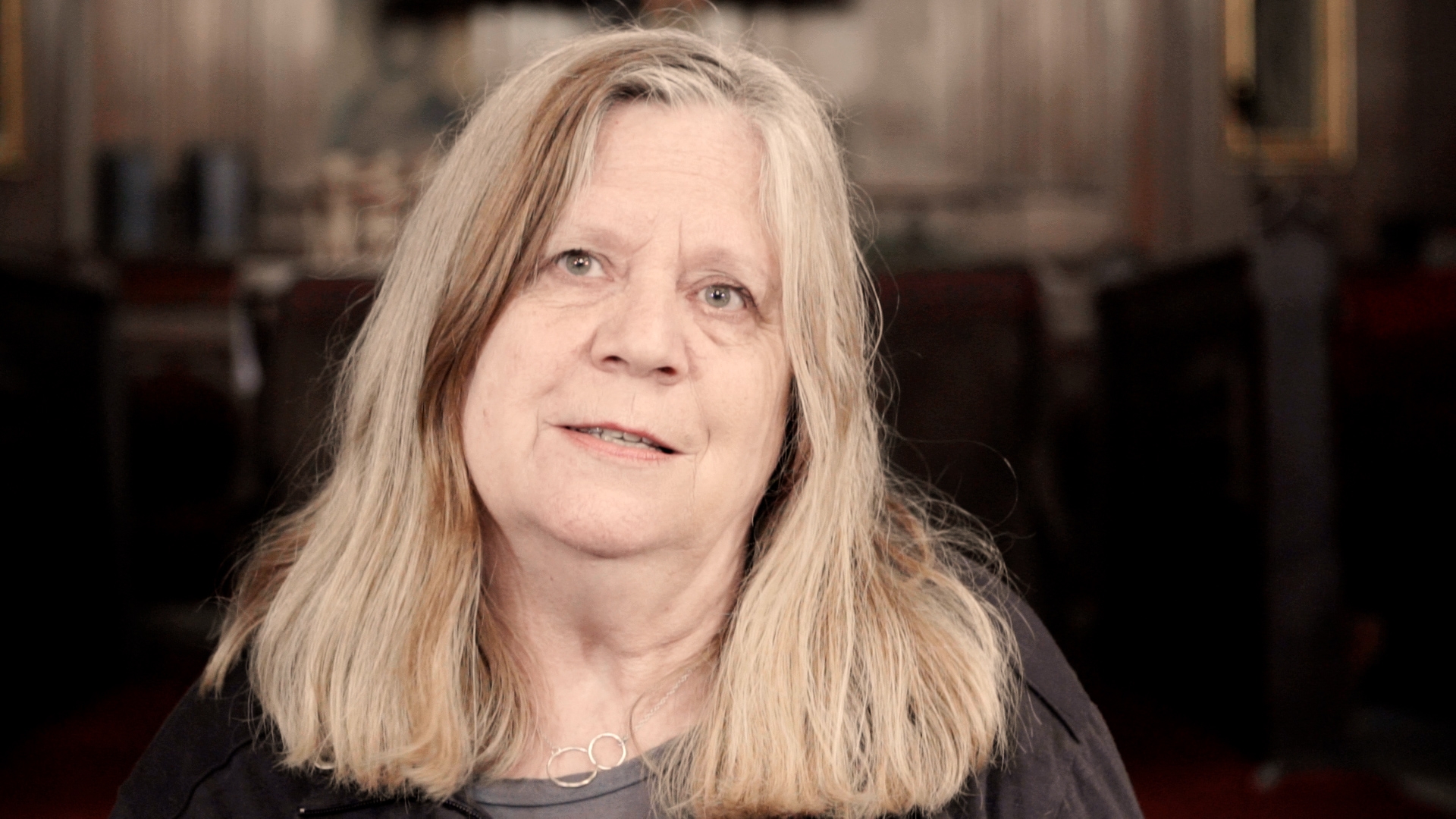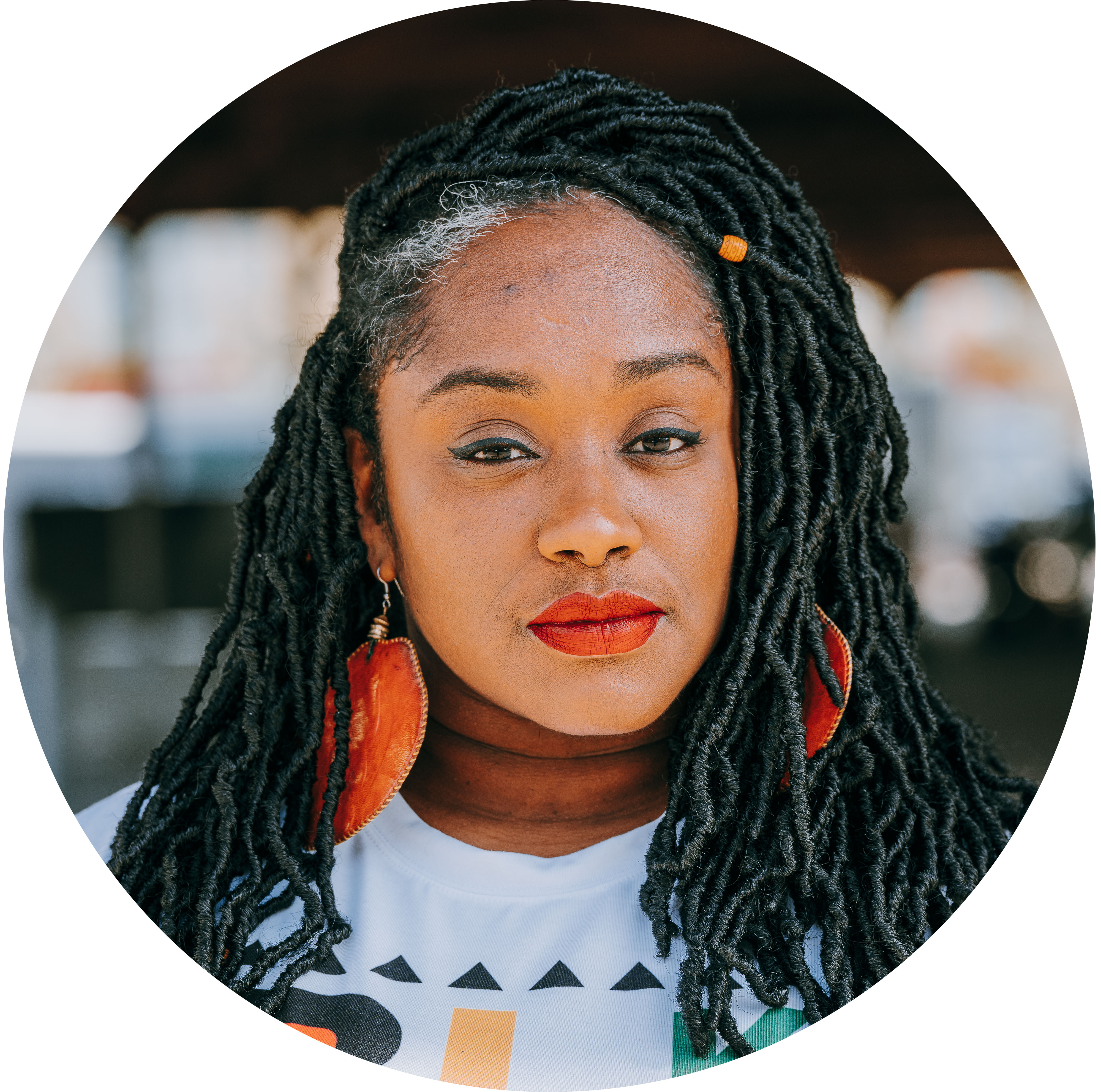 2020 was a strange and unique year. While the year began like any other, the COVID-19 pandemic quickly altered our reality and sense of community as we knew them. It ushered in a year of heartache, social isolation, and the reckoning of social and racial injustices in a magnified way. The revolution was televised.
As a humanity, we grieved together over the loss of life and recalibrated to a new normal of mask-wearing and constant hand-sanitizing. Words like "unprecedented" and "pivot" became everyday language and we shifted our homes into classrooms and offices simultaneously.
In reflection of this tumultuous time, our mission modality at Michigan Community Resources became even more imperative as the conditions facing communities of color in Southeast Michigan were exacerbated under the constraints of the pandemic. Our team stretched to meet the needs of our clients while still maintaining our organizational core values and raising up the health and safety of our community above all else.
At MCR, we are guided by a deep communal spirit that flows through our partnerships across the nonprofit ecosystem. As we enter into the second year of a global pandemic, and the roots of the poplar tree that bears "strange fruit" are exposed, we are even more focused on dismantling broken systems undergirded by white supremacy and systemic racism. The needs of our clients are symptomatic of brokenness, disinvestment, and disenfranchisement. In solidarity with incredible partners like MNA, CDAD, Co.act and NEW, MCR continues to be forward-thinking, empathetic, and extremely adaptive to the ever-changing landscape of nonprofit and community needs. And perhaps most importantly: we view our platform as critical in amplifying the voices of marginalized communities.
In recognition that we are #bettertogether—our work is more important now than it has ever been, and we thank you for your continued support.

SHAMYLE MAYA DOBBS
CHIEF EXECUTIVE OFFICER
Serving clients in a pandemic was personally and professionally taxing for every member of our team. In spite of this, we never ceased looking for new and creative ways to carry out our mission and meet clients where they were throughout this unique year.
In this video, CEO Shamyle Dobbs and team members Matthew Schmitt and Maureen Krasner discuss the importance of MCR's team-oriented culture; modeling organizational strength as a service to our clients; supporting staff through tough times, and in turn cultivating a team that authentically supports and relentlessly pursues our mission.
"CULTURE EATS STRATEGY FOR BREAKFAST."


Early in 2020, we all had little idea of how drastically our world would change in just a short time. MCR began the year executing several well-loved programs and continuing to pour into deepening our relationships with clients. We hosted our annual legal clinic in partnership with Exponentum, the national network of business law pro bono providers offering legal services to nonprofits to improve outcomes in underserved communities. The clinic provided pro bono counsel to 10 small nonprofits and grassroots organizations through a nonprofit corporate governance legal audit, with pro bono assistance from 12 lawyers from three different major law firms as well as General Motors and Ford Motor Co.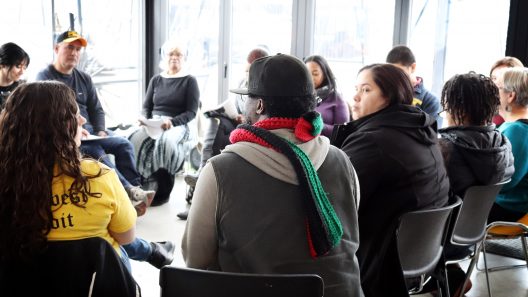 Through our longstanding partnership with the Kresge Foundation's Innovative Projects: Detroit (KIP:D) grant program, MCR staff facilitated visioning sessions with two cohorts of KIP:D grantees, helping cohort members connect with one another and set collective goals for their group interactions during their grant term. We hosted a special event for cohort members dedicated to education and promotion of prioritizing self-care, which so often falls by the wayside for busy nonprofit and community leaders.


In February, MCR partnered with Michigan Nonprofit Association, NEW (Nonprofit Enterprise at Work), and Co.act Detroit to reconvene the planning group behind the 2018 Detroit Capacity Building Forum, an event hosted by the University of Michigan School of Social Work to develop an intentional capacity building ecosystem in Detroit that works for all and is equipped to solve social problems in our community. We invited over 30 nonprofit service providers, funders, and other stakeholders within the southeast Michigan nonprofit ecosystem to the planning table to grapple with the question, "How can we think, collaborate, and invest differently to truly transform outcomes in communities?" We wanted to know how we could use the forum scheduled for spring 2020 to catalyze deep reflection and action in response to that important question.
What came through loud and clear was that we'd need to start with engaging the ecosystem around defining shared values and shared vision, creating space to interrogate our individual privilege and how that translates into institutional privilege, and a willingness to look beyond the Detroit region and beyond the nonprofit sector for inspiration. We left the meeting energized and ready to host a stellar forum, informed by continued conversation with planning group members.
Then a pandemic and a renewed racial reckoning caused us to pivot. In March, the COVID-19 pandemic ushered in a climate of instability, uncertainty, and shifting priorities for the nonprofits, capacity builders, funders, and others we hoped to engage through the Forum. Later, in the wake of George Floyd's murder in May 2020 and the calls for racial justice it sparked, many organizations felt a sense of urgency to shift focus internally to their own racial equity journeys. While the goals of the forum remained top of mind, the planning group thoughtfully tabled scheduling the forum for a later date.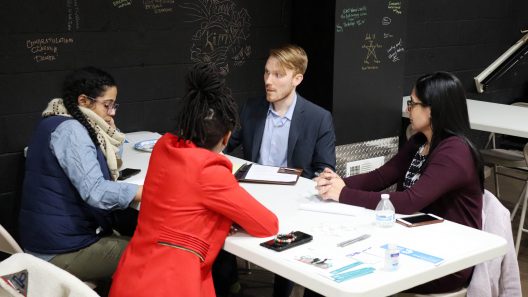 Early in March, we hosted our first Small Business Legal Clinic in Detroit as part of a pilot project serving small businesses through a community lawyering investment from the J.P. Morgan Chase Foundation. In partnership with local small business support organization ProsperUS, MCR served 10 small businesses, 80% of which were women-owned and 100% of which were owner by people of color. The clinic was held at ZAB Cultural Collective and was staffed by five volunteer attorneys from Bodman, Crain Communications, Ford Motor Co., and Miller Canfield.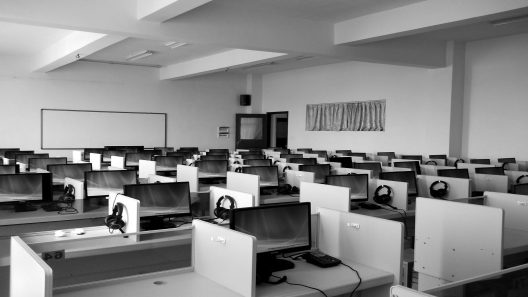 As we all know too well, March brought big changes to the ways we were able to provide services to our clients. MCR quickly shifted to working remotely when the pandemic hit Michigan mid-month.
Although our world seemed to change drastically day to day, MCR never halted operations and execution of services to our clients. We were able to retain our full staff thanks to the generosity and flexibility of our funding partners. Like many others, our team adapted seamlessly to continuing to meet with and serve clients via email, over the phone, and through virtual meetings.
Immediately, our legal team recognized the need to provide late-breaking updates to our clients in the form of Legal Alerts discussing the implications of different aspects of the pandemic on nonprofit and grassroots organizations. Beginning in March, we released timely alerts as new updates came out from the IRS and the Small Business Administration about shifting nonprofit requirements and available relief resources for struggling small businesses and nonprofits.
Every single program MCR has carried out since its inception over twenty years ago has been in partnership with others—from other nonprofit organizations, to philanthropic partners, pro bono attorneys and firms, corporate volunteers, and more.
In 2020, we worked closely with intermediary partners like Co.act Detroit and Michigan Nonprofit Association in a variety of ways to ensure a variety of nonprofit needs were being met in the face of the pandemic.
In this video, CEO Shamyle Dobbs, program director Janai Gilmore, and Co.act Detroit director Kyla Carlsen discuss the importance of partnerships to MCR and the Southeast Michigan nonprofit sector.
"WE CAN'T DO THIS WORK ALONE; IT REQUIRES COLLABORATION."


In 2019, MCR team members had worked alongside leaders of the Challenge Detroit fellowship to co-design a project that would engage fellows to assist MCR in meeting the needs of nonprofit clients. Challenge Detroit provides a one-year fellowship opportunity that places young professionals with local host companies and connects small teams of fellows with nonprofits to execute projects that advance the organizations' missions. The MCR project was planned for April 2020, but plans were deferred by the pandemic.
Instead of cancelling plans altogether, MCR and Challenge Detroit opted to revamp the project. Over the six-week project timeline, MCR leveraged the support of the 30 young professional fellows to come alongside nonprofit and grassroots organizations to help meet their pressing needs within the context of the pandemic.
Challenge Detroit fellows executed a variety of initiatives with leaders from MCR clients Feedom Freedom Growers, Oakland Avenue Urban Farm, Bailey Park Neighborhood Development Corporation, Eden Gardens Community Association, and Manistique Community Treehouse Center. Project outcomes varied and were tailored to the specific needs of each organization. For example, Bailey Park NDC leaders received a framework for a phone tree program, open hub office hours with BPNDC staff, and instructional documents on best use of Canva, Google Sheets, and Google Forms to support the creation of new marketing materials.


To continue meeting the increasingly urgent needs of nonprofits and small businesses adjusting their operations because of the pandemic, MCR connected with national partner Lawyers for Good Government and local law firm partner Miller Canfield to launch our Virtual Legal Clinic in May 2020.
Much like our successful in-person legal clinics, our virtual clinic provided a streamlined way for MCR staff to connect nonprofits, grassroots organizations, and small businesses facing specific legal concerns—many of which stemmed from implications of the pandemic—to over 90 pro bono attorneys that could meet their needs at no cost to client organizations.
The Virtual Legal Clinic has since provided over 300 MCR nonprofit and small business clients with valuable legal services as they faced urgent and sometimes existential matters, such as forming contracts, leases, remote governance, employment issues, workplace safety, and more.

In May, MCR partnered with the Detroit Free Press and McConnell Communications, Inc. as part of the Detroit Journalism Engagement Fund through the Community Foundation for Southeast Michigan to offer support to nonprofits in leveraging the media for telling their stories. We hosted a workshop for 10 organizations discussing how to write a standout press release, who to contact at local media outlets, and how to grab the media's attention with community stories. Following the workshop, we hosted one-on-one consultations with seven of the participating organizations to review proposed written pieces and discuss opportunities specific to each organization for leveraging the media.
In 2021, as a result of work carried out through this partnership, two participating organizations received media coverage of their work:
"Abandoned 100-year-old Detroit home about to get new tenants: Who is moving in"
by Kyla L. Wright, Detroit Free Press, July 17, 2021
"After flood destroyed vaccines, southwest Detroit clinic reopens for shots"
by Emma Stein, Detroit Free Press, July 22, 2021


In partnership with Michigan Nonprofit Association, Co.act Detroit, and the Council of Michigan Foundations, in June we launched the compelling "A New Way Forward: Reimagining the Nonprofit Workplace" Virtual Engagement Series. Weekly and biweekly webinar sessions focused on COVID-era nonprofit operations, on topics such as "Legal Guidance for Safely Returning to the Workplace," "Creative Design Solutions" for creating safe and healthy office space, "HR Policies, Procedures and Practices" within the context of COVID, and more. The kick-off event in June featured special guest Michigan Governor Gretchen Whitmer. In total, the sessions served over 800 attendees from across the state.
Also in June, MCR began a partnership with the Pontiac Funders Collaborative through the Community Foundation of Southeast Michigan to provide technical assistance to the collaborative's newly announced pilot round of capacity building grants. Nine grantees received grants from the collaborative and MCR supported each by connecting them to service providers to meet their organizational goals. Four of the nine grantees dove deep and connected with all of MCR's programs to receive wraparound services for not only their grant goals, but their organization as a whole.

Relationship maintenance became even more important in the COVID-era, as day-to-day interactions were more difficult to maintain virtually and more crucial to our mental health and wellness.
Since 2018, MCR has worked with grantees of the Kresge Foundation's Innovative Projects: Detroit (KIP:D) grant program. Our staff team provides each organization with tailored, one-on-one coaching to support them in realizing their grant goals. In addition, we facilitate group gatherings in order to build a mutual support network among grantees, recognizing that the most effective way to encourage long-term organizational and community sustainability is to encourage connections across neighborhood and organizational boundaries.
In June, our staff team premiered a creative solution to our cohort and staff team's feelings of disconnectedness: a new live video series called KIP:D Cribs & Gardens. Modeled after the in-person site visits cohort members made to one another's project sites in previous years, event attendees toured project sites, homes, gardens, and COVID-adapted workspaces virtually via Zoom.
MCR serves a wide range of nonprofit organizations, community groups, and small businesses who seek to improve their communities in diverse ways. In 2020, many of them faced similar concerns related to employee and constituent health and safety, shifting to a virtual workplace, grants and loans available for relief, and ways for both tenants and landlords to navigate property concerns caused by shifting financial circumstances.
Throughout the year, MCR prioritized being responsive to these needs and concerns as they arose to ensure clients could still meet their goals for the year and that all could stay safe, healthy, and supported.
"WE HAD IDEAS, BUT WE DIDN'T KNOW HOW TO GET THEM ACTIVATED. WORKING WITH MCR, THEY HAVE OPENED DOORS."


July saw the launch of the new Detroit Means Business coalition, a partnership of private, public, and philanthropic stakeholders dedicated to meeting the needs of Detroit's small business community. While MCR has historically served nonprofit organizations exclusively, through a special pilot program beginning in 2020, MCR partnered with the JP Morgan Chase Foundation to explore ways MCR could support Michigan small business owners with pro bono legal services. This shift was made in recognition that like our nonprofit clients, thriving small businesses contribute to thriving Michigan communities.
MCR joined the Detroit Means Business coalition as a valued facilitator of pro bono legal services. In response to needs that arose from the pandemic, MCR also began work alongside Michigan-based law firms and DoCo Productions to develop a video toolkit outlining some basic legal concerns clients may be facing, including dissolution. Although business dissolution can be an emotionally fraught topic, we recognize that it is our responsibility to provide practical guidance on what might be difficult topics.

July also brought the announcement of Co.act Detroit's first ever Activate Fund awards, a grant opportunity designed to help nonprofits build internal capacity by contracting with local vendors and service providers. Leading up to the award announcements, MCR had served as a primary partner and advisor in all phases of this unique suite of in-kind and financial supports, including the design phase; assisting organizations in the application process; and helping to vet businesses of all sizes who were interested in contracting with the nonprofits. A new role at MCR, the Resource Navigator, was created to guide and support the 25 nonprofits through the grant cycle. While the role is an extension of the bridge-building work MCR's program staff has been doing for years, the Resource Navigator concept is being considered for upcoming grant initiatives to build even stronger communication and understanding between funders and foundations and the folks leading critical work in our communities.
As part of this partnership, Co.act and MCR piloted an online resource navigation tool to help grantees select service providers. Developed out of takeaways from the 2019 report "Building a Network: Recommendations for Redefining Capacity Building in Southeast Michigan," the tool allowed businesses to apply and be vetted for inclusion on the platform powered by Start Up Space. 100+ service providers were included in a focused, searchable directory in which 40+ secured contracts with nonprofits. The grantees received bids from multiple prospective providers, which helped to ensure they secured a service provider who would be the best fit to meet their needs.
Gathering and processing feedback from participating service providers, grantees, and other stakeholders has led to continued improvement of this unique tool. In 2021 and beyond, MCR and Co.act Detroit will work to refine features and functionality of this platform so it can serve as the premiere tool for sector stakeholders to use to connect service providers with nonprofit clients in need.


RASHARD DOBBINS OF CLASS ACT DETROIT TALKS ABOUT HIS ORGANIZATION'S WORK AT A KIP:D VIRTUAL COHORT EVENT
In August, we welcomed a new cohort of Kresge Innovative Projects: Detroit (KIP:D) grantees—the largest cohort to date, which included 28 organizations building community across the city of Detroit. Like for previous cohorts receiving grants from the Kresge Foundation, MCR committed to providing one-on-one assistance to each cohort member organization as well as facilitating the cohort experience as a whole. This was the first cohort experience carried out exclusively virtually because of the pandemic.



For the sixth year, MCR honored six unsung women serving communities across the city of Detroit through our annual The Power of One Dedicated Woman Awards—although for the first time, we did so virtually.
Celebrating the achievements and impact of unsung community leaders became even more important as the pandemic raged and disproportionately impacted low-income communities and communities of color. Neighborhood leaders across the city, oftentimes women who volunteered their time and resources without compensation or recognition, stepped up to fill gaps in services and resources within their communities caused by the pandemic and other quality-of-life concerns.
For example, Theresa Landrum, a longtime Southwest Detroit resident, drove her personal vehicle from food bank to food bank to make door-to-door deliveries to her senior citizen neighbors sheltering in place to stay safe from the pandemic.
Our 2020 honorees of The Power of One Dedicated Woman Award were:
We also honored the legacy of Samoy Smith, Creating Space Detroit.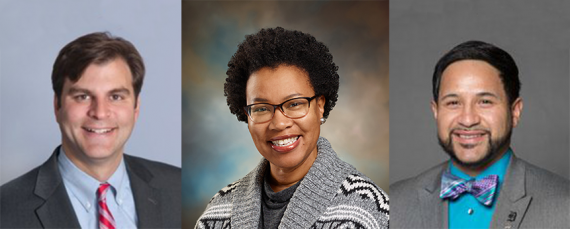 MCR welcomed three new board members to our leadership team: Ned Staebler, Sarida Scott, and Rico Razo (pictured above, left to right).


In 2020, combining resources and working together toward shared goals became more critical than ever. Clients and partners across the sector faced existential concerns that turned their budgets, staff needs, and program plans upside down.
Early in the year, in response to client needs and inspired by findings from the 2019 report "Building a Network: Recommendations for Redefining Capacity Building in Southeast Michigan," MCR connected with other nonprofit intermediary organizations who serve nonprofit and grassroots organizations and work to strengthen the nonprofit sector in Detroit and throughout our state. Quickly, we formed a collective with Michigan Nonprofit Association, Co.act Detroit, NEW (Nonprofit Enterprise at Work), and Community Development Advocates of Detroit. In addition to our shared mission, these organizations share MCR's values of working alongside instead of on behalf of our nonprofit clients; building authentic relationships rooted in earned trust; and working in solidarity rather than offering charity. This strategic partnership became known as the Transforming Solidarity Collective.
After meeting regularly throughout the year to leverage our relationships with funders and raise up the needs of our clients, in October, the leaders of the TSC member organizations had the opportunity to speak about our unique model for collective action at Upswell, the national summit for changemakers hosted by Independent Sector. In the session titled, "Black and Brown Women Leading Differently Through Unprecedented Times," Shamyle Dobbs and the four other Black and Brown women nonprofit leaders of the shared their lessons learned about what it takes to truly work in solidarity with one another and with the nonprofits they serve.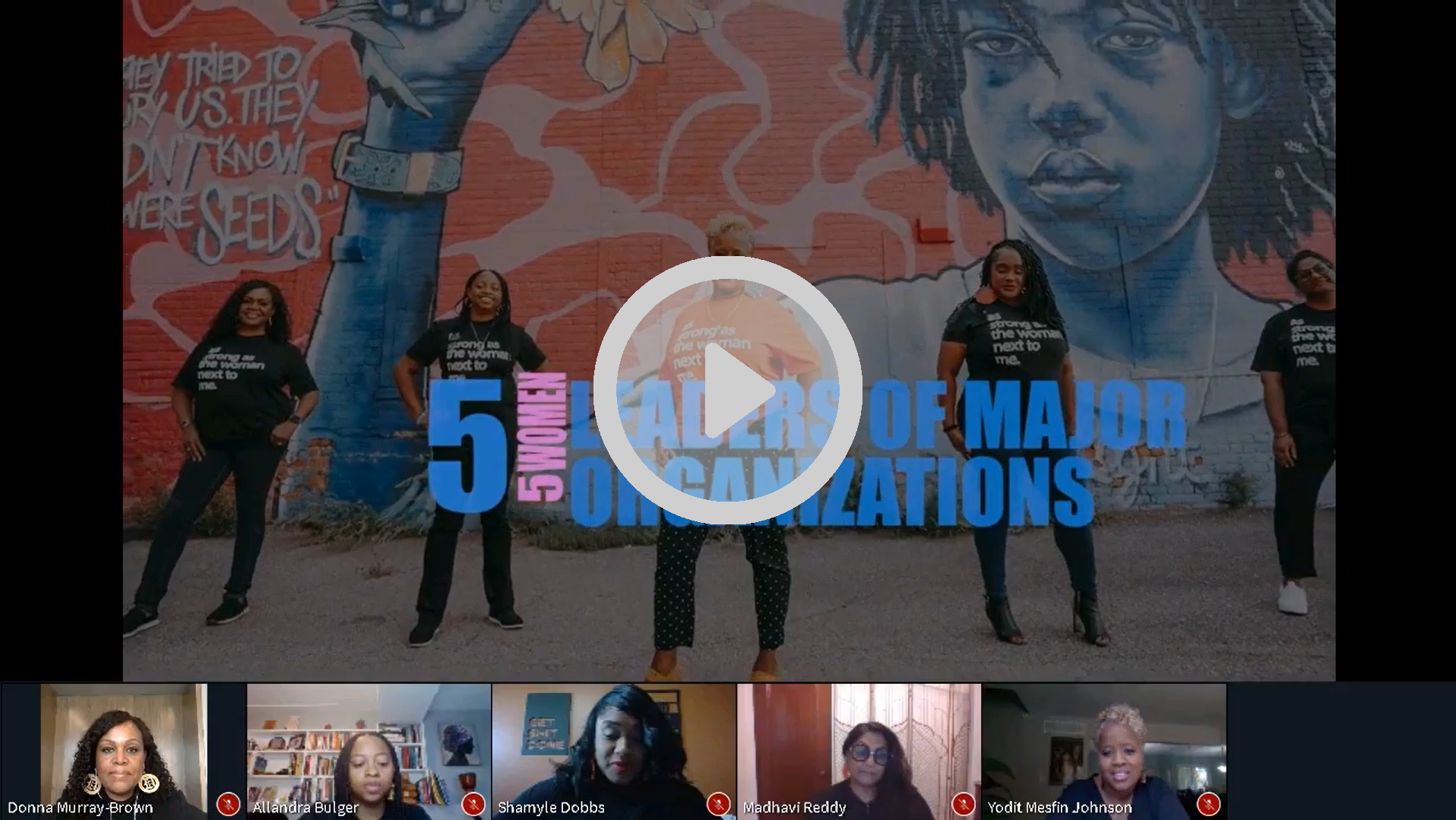 CO-LEADERS OF THE TRANSFORMING SOLIDARITY COLLECTIVE, FROM LEFT TO RIGHT: DONNA MURRAY-BROWN (MNA), ALLANDRA BULGER (Co.act Detroit), Yodit Mesfin-Johnson (NEW), Shamyle Dobbs (MCR) and Madhavi Reddy (CDAD)


Quiana "Que" Broden of Cooking with Que speaks about her experience providing a positive and safe client experience during the holidays, in a conversation facilitated by NBI committee member LaShawna Manigault during the "GET YOUR SMALL BUSINESS HOLIDAY-READY" WEBINAR IN NOVEMBER 2020.
Since 2014, MCR has worked alongside the New Economy Initiative to cultivate the Neighborhood Business Initiative, a mutual support network of organizations supporting the region's small business community. In response to the pandemic, Neighborhood Business Initiative member organizations reoriented their collective focus toward addressing the immediate needs of small businesses as they navigated impacts on revenue, the forced increase in reliance on e-commerce tools, and the wave of available relief resources and other funding.
Member organizations agreed to pause and assess needs within the small business ecosystem in light of the shifting landscape caused by the pandemic. Topic-based committees agreed to prioritize creating intentional space to stay connected and share resources; focus on building business owners' capacity to apply for relief funding; and map the landscape of digital needs and available resources.
In November, in response to a request from member organizations, MCR convened an ad hoc committee specifically focused on equipping businesses with tips and resources to create a COVID-safe shopping experience for customers during the holiday season. We supported the committee's effort to organize the webinar "Get Your Small Business Holiday-Ready: Tips for Success" by providing project management, facilitating planning meetings, coordinating event logistics, and developing a resource guide to share with attendees.


December holidays brought with them an opportunity to rest and reflect on an arduous year. Leading up to the holiday break, MCR continued to carry out critical services for our nonprofit and small business clients. We provided opportunities for our KIP:D cohorts to build camaraderie, prioritize self-care, and promote healthy financial management practices through our Wine Down Wednesday and Fiscal Fitness virtual events. We hosted a quarterly worktable for the Neighborhood Business Initiative member organizations through our partnership with the New Economy Initiative. Thanks to the generosity of the Community Foundation for Southeast Michigan and the Knight Foundation, our staff took part in a training on racial equity led by local activist Tawana Petty. To celebrate the completion of another successful year serving our clients, we hosted a virtual celebration event where we honored key partners, clients, volunteers, and staff who exemplify our values and allowed us to better work toward our mission in 2020.
DEBA President Betty Varner discusses her experience being connected to Legal Services through MCR, which helped her organization obtain their 501(c)(3) tax-exempt status, which allows them to be recognized for their work in a new way and to pursue new funding opportunities.
In December, after a long year without ceasing in the pursuit of their goals, one of our clients was awarded their 501(c)(3) status. Since our organization's founding in 1998, our legal services have been a foundational piece of the ways in which we support client organizations. Today, we do so through direct legal counseling administered by our staff attorneys as well as by facilitating referrals to partnering pro bono attorneys and firms. In 2020, MCR supported five organizations in achieving their 501(c)(3) status, including Desoto Ellsworth Block Association (DEBA). DEBA aims to improve the quality of life for residents in a small neighborhood in central Detroit. Over the last several years, DEBA leadership have worked to decrease neighborhood blight, build relationships with city leaders, and fight inequitable neighborhood development by bad actors that would negatively impact community residents. DEBA president Betty Varner came to MCR as a Power of One Dedicated Woman honoree in 2019, and from there learned about MCR's Office Hours program, which provides free, one-hour appointments to community leaders on discrete topics such as Fund Development, Volunteer Engagement, Marketing, and more. (2020 was a watershed year for Office Hours—the shift to virtual appointments allowed us to dramatically scale the number of organizations served; up to 530 appointments with 341 organizations). Beginning in Office Hours in January 2020, DEBA received direct legal counseling from MCR staff attorneys, which continued throughout the year, along with referrals to pro bono attorneys on matters though our legal clinic; and also to partner legal service organizations who all supported DEBA over the full 12 months with pro bono legal support.
After this long process, DEBA got word in December from the IRS that they had been awarded their 501(c)(3) tax-exempt status.